Rahul holds meeting of PCC chiefs, CLP leaders to review LS polls preparations
m.u.h 10/02/2019 131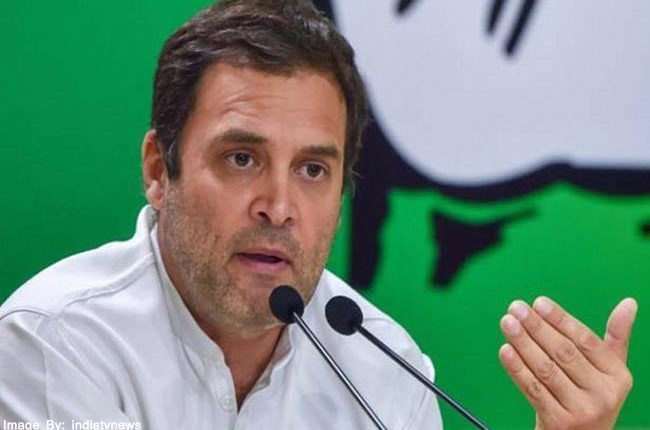 Congress president Rahul Gandhi on Saturday met the PCC chiefs of various states and CLP leaders to review preparations for the 2019 Lok Sabha elections and work out the strategy for the polls.

The focus of discussions at the meeting, held at 15 Gurudwara Rakab Ganj Road, was speeding up of the process of candidate selection for the Lok Sabha elections, working towards building up alliances and strengthening the party organization in various states in the run up to the Lok Sabha polls, sources said.

In a post on social media, the Congress president said,''today I met with our CLP Leaders and PCC Chiefs from all over India to review our election preparedness and strategy in each state. We discussed a wide range of issues related to the upcoming elections. I thank all those who came to Delhi to attend this meeting.''

Saturday's meeting drew up Congress' campaign plan for the Lok Sabha elections.

At the meeting, stress was laid on strengthening the party organizations in their respective states.

They were asked to work towards building up alliances with potential partners in various states.

At the same time, they were asked to be in the state of readiness to go it alone wherever necessary.

The leaders were also asked to speed up the process of selection of candidates for the Lok Sabha elections.

The meeting, attended by all the chief ministers of the Congress ruled states, comes two days after a meeting of the AICC general secretaries and state incharges, held at 24, Akbar road to review the preparations for the general elections.

Thursday's meeting was also attended by the AICC general secretary for the Uttar Pradesh east Priyanka Gandhi Vadra.

It was Priyanka's first official meeting after she assumed charge as AICC general secretary.

All the general secretaries and state leaders have been told to complete selection of candidates by the end of this month.