Cong says medical Emergency as 289 persons die, alleges health sector collapse under BJP
M.U.H 11/07/2019 95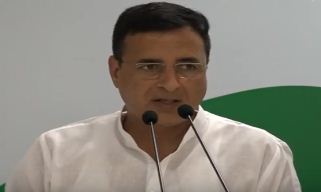 Terming it as medical Emergency, the Congress on Wednesday alleged that under BJP government, country's health sector has collapsed and has resulted in the death of 289 persons.
"Utter callousness and sheer apathy of BJP government has resulted in 289 people dying and a Medical Emergency", said AICC Communication in-charge Randeep Singh Surjewala in a tweet.
Quoting media reports that Japanese Encephalitis (JE) claimed the lives of seven more persons in Assam on Tuesday, Mr Surjewala said that the total number of of death due to JE reached 64 in the state.
According to reports, the number of affected people reached 265 in Assam on Tuesday.
He also pointed out 162 people have died in Bihar due to Acute Encephalitis Syndrome (AES) and 63 people died in seven other states.
Union Minister of state for Health Ashwini Choubey on Tuesday said in Rajya Sabha that as many as 162 children died due to AES in Bihar till July 2 and 63 deaths were reported from Assam, Jharkhand, Maharashtra, Manipur, Odisha, Uttar Pradesh and West Bengal till June 30.