I am not running away, just working to seek justice and protection from law: Chidambaram
M.U.H 22/08/2019 172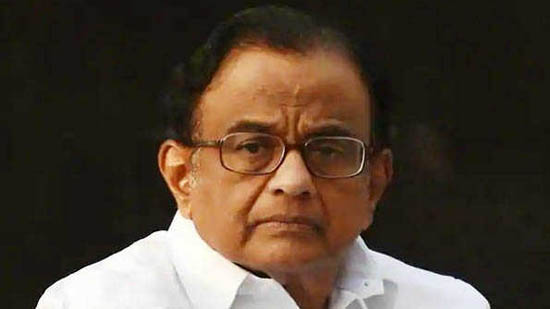 Putting at rest all speculation, former Finance and Home Minister and senior Congress leader P Chidambaram on Wednesday said he is not running away from the law and that he was only trying to seek protection from the Law.
Addressing a press conference at AICC headquarters, his first public appearance in the last 24 hours, Mr Chidambaram asserted that neither he nor any member of his family have been accused of any wrongdoing in the INX media case.
"I was aghast at reports that I was hiding from the law, but on the contrary, I was engaged in pursuit of justice. I am not running away. My lawyers, who are also friends and colleagues in the party advised me to approach the Supreme Court. I did so yesterday evening and today. While my lawyers approaching the Supreme Court, I and my team of leaders were busy preparing documents all through the night", he said.
On the Supreme Court declining to give an urgent hearing on his anticipatory bail application, the former Minister said "I bow down to the orders of the Supreme Court and between now and Friday, I shall respect the law even if its applied unequally by investigating agencies".
"Now I shall walk with a clear conscience and head held high. In the name of freedom, I can only hope and pray that investigative agencies will respect the law", Mr Chidambaram added.