Delhi Police files sedition case against Shehla Rashid
M.U.H 07/09/2019 240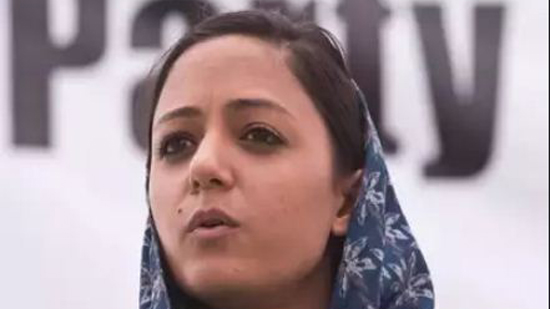 The Delhi Police on Friday filed a case of sedition against Jawaharlal Nehru University (JNU) alumnus and Kashmiri leader Shehla Rashid for allegedly making false statements against the Indian army.
Ms Rashid had posted several tweets on August 18. The tweets accused the army of committing atrocities on Kashmiris. The army had termed these allegations as 'false'.
The army had denied Ms Rashid's allegations regarding the situation in Jammu and Kashmir and termed it as 'baseless'.
The Special branch of Delhi Police on Friday registered a case of sedition against Ms Rashid.
Supreme Court lawyer Alakh Alok Srivastava, who filed a criminal complaint against the Kashmiri leader, told reporters here, "Ms Rashid's tweets were completely false. The allegations made by Ms Rashid are absolutely baseless and concocted. No name and no evidence was given in the tweet, the international media quoted her tweets which affected the country's reputation. I am satisfied that Delhi Police has registered the case.''
The FIR against Ms Rashid has been registered under Sections 124A (sedition), 153A (promoting enmity between different groups on ground of religion), 153 (wantonly giving provocation with intention to cause riot), 504 (intentional insult with intent to provoke breach of peace), 505 (spreading rumours) of the Indian Penal Code for her remarks on the ground situation in Jammu and Kashmir.
Mr Srivastava, in his complaint, demanded the arrest of Ms Rashid for spreading false news against the army and the central government.