Left parties criticise Amit Shah's 'one language' statement, call it 'attack on diversity'
M.U.H 15/09/2019 228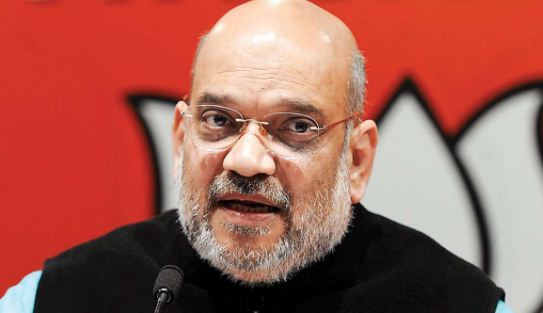 The Left parties on Saturday criticised Home Minister Amit Shah for his statement on Hindi Diwas, saying the push for one language was an 'attack' on the core principles of diversity of the country.
Taking to micro-blogging site Twitter, the Communist Party of India (Marxist) posted, "The push for one language by Amit Shah is attack on core principles of diversity of this country".
Calling the Home Minister's statement for 'one nation, one language' an RSS agenda, the CPI(M) further said that it was 'shameful'.

"We must respect all languages and one specific language should not be forced on people. Imposing Hindi on others is the RSS plan of One Nation, One Language which is shameful", the party tweeted.
Earlier, Mr Shah had said, "It is extremely important for a country to have a common language that becomes the mark of its identity in the world".
In a separate statement, the CPI said Mr Shah's statement on Hindi Diwas was an attack on the very concept of diversity.
"If there is any single language that can ensure unity of our nation that is only Hindi', smacks of attack on the very concept of diversity. The need today is to respect, protect and nurture diversity of our nation, so that the unity is ensured. The Home Minister's statement is an attack on federalism, extending the politics and ideology of RSS to every sphere of life", the party alleged.
Condemning the statement by Mr Shah, the CPI said that repeated attempts were being made by the Modi-Shah government, to impose Hindi as part of the Hindutva agenda of RSS.
"This will actually divide our nation", the Left party said and warned the people to "desist from these nefarious attempts". It demanded the Union Minister to withdraw his statement.