PM making efforts to introduce autocratic rule in Country: Narayanasamy
m.u.h 08/10/2019 139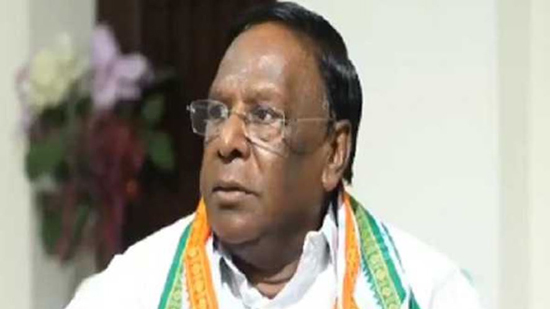 Puducherry, Oct 8:Chief Minister V Narayanasamy on Tuesday alleged that Prime Minister Narendra Modi is making efforts to introduce an autocratic rule in the country.

Talking to news persons on the sidelines of electioneering for the October 21 assembly by-election to the Kamaraj Nagar constituency here, Mr Narayanasamy said that due of lack of tolerance, Mr Modi is acting like this.
He said cases of anti-national activity had been registered against 49 personalities for writing letters to Prime Minister on Mob Lynching and added political party leaders are being threatened using the CBI.
The Chief Minister also alleged that the BJP government is trying to shatter the freedom of speech and expression and said senior Congress leader P Chindambaram was confined to prison based on the remarks of Indrani Mukherjee who is a murder accused.
Refuting the claim of AIADMK legislature party leader A Anbazhagan that he had violated the Model Code of Conduct, which is in force for the byelection, Mr Narayanasamy said that the seminar held at Kamban Kalai Arangam was a party function and it was conducted after getting permission from the Election Department.
The candidate for the Kamaraj Nagar assembly by-election had not attended the seminar, he maintained.