Now, US Congress panel urges Govt to lift communication blackout in Kashmir
m.u.h 09/10/2019 143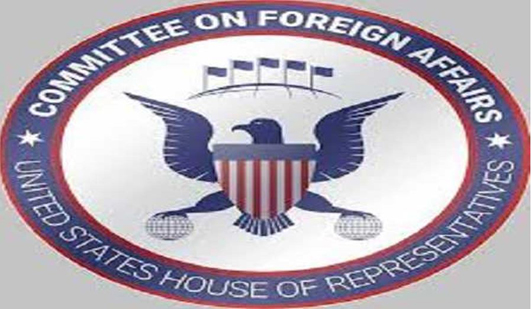 Hours after Jammu and Kashmir Governor Satya Pal Malik ordered lifting an advisory that urged tourists to leave the Valley, the US Congress Committee on Foreign Affairs has urged India to lift the 'communication blackout' saying it has had 'devastating impact' in the lives of the people.
"India's communication blackout in Kashmir is having a devastating impact on the lives and welfare of everyday Kashmiris. It is time for India to lift these restrictions and afford Kashmiris the same rights and privileges as any other Indian citizen," the House Committee tweeted.
The Modi government had ordered restrictions on August 5 when it scrapped the special status of Jammu and Kashmir granted earlier under Article 370 of the Constitution and bifurcated the province into two Union Territories -- Jammu and Kashmir and Ladakh.
India has always asserted that the abrogation of Article 370 was purely an "internal matter" of India and justified the restrictions saying they were precautionary step meant to prevent Pakistan from creating troubles.
In fact, External Affairs Minister Dr S Jaishankar articulated the government's views well during his US trip when he told a popular think tank: "So many of the restrictions which have been imposed, are precautions to ensure there are not loss of life. And these are common sense precautions, I mean there is a lot of experience which has gone into that precaution".
Dr Jaishankar had further said: "If you look at events in 2016 for example, we saw how the internet and social media was used to radicalize and to mobilize. So obviously if you are going to walk into this situation, you are not going to let the internet be used by people whose intentions are malevolent".
Some US lawmakeras have recently urged Prime Minister Narendra Modi to address concerns over the 'human rights situation' in Kashmir and lift the communications blackout.
Another US panel, the Asia-Pacific and Non-Proliferation Subcommittee of the House Foreign Affairs Committee has scheduled a hearing on Human Rights South Asia later this month.
Meanwhile, according to official sources, Governor Malik's directives on lifting the security advisory for tourists came after he held a top-level review meeting.
The advisory was issued on August 2 - just three days before the issuance of the government announcement in Rajya Sabha revoking the special status of Jammu and Kashmir.
The restrictions on tourists are now expected to be lifted from October 10.
Lately, the J&K administration also ordered reopening of higher secondary schools, colleges and universities, restarting public transport and opening of additional travel counters.