Barelvi cleric urges acceptance of SC Ayodhya verdict
M.U.H 08/11/2019 138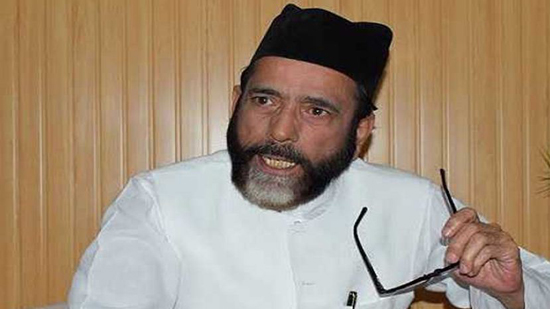 Ahead of momentous verdict of the Supreme Court on the Ayodhya-Babri Masjid dispute, Barelvi cleric Maulana Tauqeer Raza Khan, head of Sajjada Nasheen Dargah of Bareilly, on Thursday said that the apex court's verdict should be accepted by all.
Mr Khan, in a statement here, noted that the Supreme Court was expected to give its verdict in the vexed Ram Janmabhoomi-Babri Masjid dispute case by November 17. He said whatever be the verdict of the top court, the people of the country should respect and accept its decision.

Urging for all round restraint, he appealed to the masses to respect the apex court decision so that there is no threat to the unity and peace of the country.

Mr Khan further said that neither side should make any attempt to aggravate the situation.

The Dargah chief said the Muslim community has always been abiding by the Constitution and law of the country.

He said, "We are Muslims and we should not take any such step that will stain our identity."

Mr Khan specifically sought restraint and caution while writing or sharing anything on the subject on social media.

'No Muslim needs to be frightened about the decision on the Ayodhya-Babri Masjid dispute,' he added.