Assam CM Sonowal meets Shah, discusses Naga peace issue
M.U.H 08/11/2019 129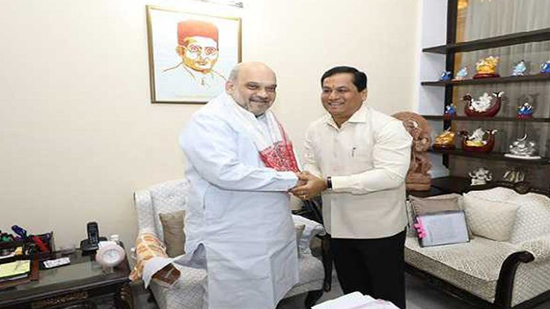 Taking forward the vital consultation on Naga peace parleys forward, Union Home Minister Amit Shah held a meeting with Assam Chief Minister Sarbananda Sonowal here on Thursday.
"The Home Minister has assured that the interests of Assam will be protected....," Mr Sonowal said later.
He also mentioned that Assam will continue its journey of development and progress.
Sources said Mr Sonowal also interacted with National Security Advisor Ajit Doval and discussed Naga peace related issues.
The Centre is also likely to take the states of Manipur and Arunachal Pradesh into confidence on Naga peace matters.
The 22 year Naga talks ended on October 31 on a positive note, sources said.