Finally, Sidhu gets 'conditional permission' to travel to Kartarpur
M.U.H 08/11/2019 125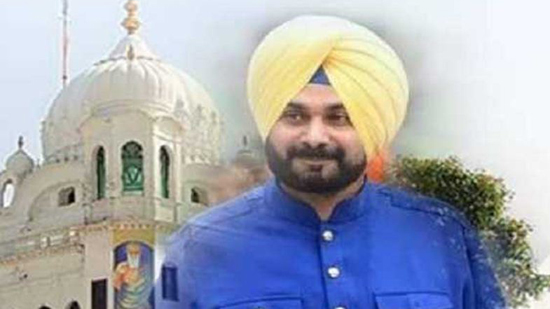 Cricketer-turned-politician Navjot Singh Sidhu was on Thursday given clearance by the government for his travel to Kartarpursahib Gurudwara.
However, sources said the mandatory clearance is 'conditional' as the Congress leader has to go on November 9 with the first batch of pilgrims which also include among others former Prime Minister Dr Manmohan Singh and Punjab Chief Minister Capt Amarinder Singh.
"Political clearance has been granted to Sh Sidhu, MLA to travel through the Kartarpursahib Corridor on November 9," a source said.
Earlier in the day, Mr Sidhu in his third letter to External Affairs Minister Dr S Jaishankar said as a "law-abiding citizen" he prefers to visit Pakistan after central government's formal approval.
But he made a veiled cautioning also saying: "I categorically state that if the government has any inhibitions and say no then, as a law-abiding citizen, I will not go. But if you don't respond to my third letter, then I will proceed to Pakistan as millions of Sikh devotees go on eligible Visa. Awaiting your response".
During the weekly media briefing MEA spokesman Raveesh Kumar had said earlier - "See what he wants to do, it is up to him. Kartarpur corridor is a big event and so we cannot focus on individuals".
Politicians and elected members of assemblies and Parliament require clearance even to travel to countries such as Nepal, sources said.
Mr Sidhu had received a personal invitation from Pakistan Prime Minister Imran Khan, also a former cricketer for the mega event.