Mah: Shiv Sena takes 'Saam, Daam, Dand, Bhed' jibe at ally BJP
M.U.H 08/11/2019 131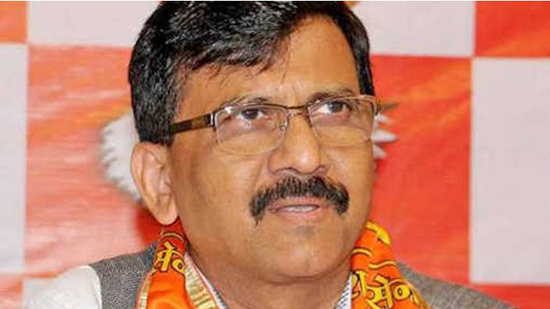 Shiv Sena on Thursday once again verbally attacked its' senior ally BJP saying that the latter is "pushing the State to President's Rule", and dubbed it "an insult to the people of Maharashtra".
Lashing at the BJP, Sena MP Sanjay Raut lamented, "It is the single largest party… If it is so confident, it should stake claim to form the government and submit a list of 145 supporting MLAs."
"If they can't do it, they should publicly announce it and prepare to sit in Opposition," he asserted.
Continuing his tirade further, Mr Raut told, "By not initiating any steps to form the government, the BJP is now allowing other options and deliberately pushing the state to President's Rule… This is an insult to the people of Maharashtra. The times have changed.
"After you are out of power, the politics of 'Saam, Daam, Dand, Bhed' will not work," he jibed.

When asked about options, Raut – who claims to have the support of 170 MLAs - shot back saying the Sena doesn't speak of alternatives and "we shall prove it on the floor of the assembly".
"The Constitution is for the people of the country, not anybody's private property… Constitutionally, a Shiv Sena CM should be there," he affirmed.
The political situation in Maharashtra, which is awaiting the government formation since past 15 days post election results, is becoming too dramatic with the ticking of clock because nearly after 48 hours the tenure of the present Assembly ends on November 9.