Saudi warplanes bombard Al Hudaydah 30 times
M.U.H 08/11/2018 79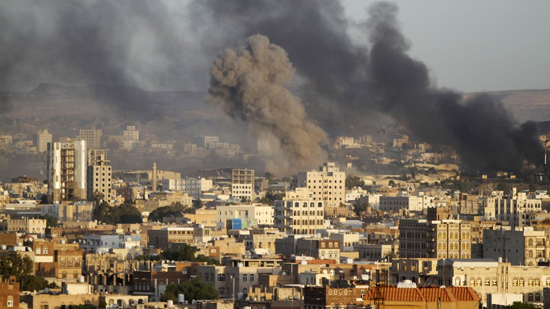 Saudi jet fighters bombarded Al Hudaydah for 30 times, Yemeni TV Channel 'Al-Masirah' reported.

According to Yemeni media, the attacks caused casualties for civilians in Al Hudaydah.

Meanwhile, Saudi warplanes bombarded Sanhan village in San'a three times.

Al-Hudaydah is the fourth-largest city in Yemen and its principal port on the Red Sea.

Saudi Arabia and its regional allies attacked Yemen in March 2015 to bring back to power the deposed president of Yemen Abdrabbuh Mansour Hadi.

The aggressors have committed horrible war crimes against Yemeni civilians during the past three years.